Double Head Tube Bender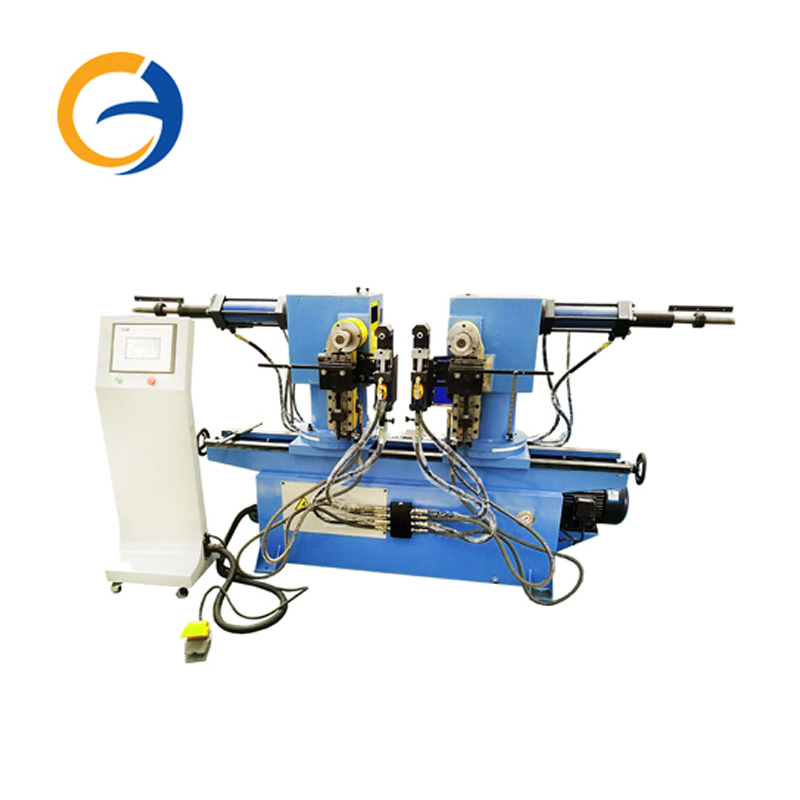 Products Description
Specifications
1.According to different base frame, it can be divided into standard type and rotary type.
2. Hand-operated, auto, semi-circulation and other functions can be chosen.
3.PLC control, imported electric elements. The program can be stored forever, no losing.
4. Foot switch has auto start, emergency stop, emergency-stop and going on function, it has high safety.
5. Double head can be used separately. 6.Three pieces can be bent at one time.
Main features
Our double head pipe bending machine uses the microcomputer control: operates easily ,performance stable,double-end curving synchronization shapes work piece of the bent pipe opens ,the angle is precise, Double-end curving angle may adjust from0-180,but must consider the material-taking problem.May establish two ases different angles to be curved .
Parameter
Details Images
Pipe Bending Drawings
Pipe Bending sample